Information about past events, news and other items of interest.
2023 Election of Officers
January 9, 2023 – The Gila County Libertarian Party is pleased to announce the election of the following officers for the two-year term 2023-2024.
Chair: Cathy Ullery, Pine
Vice Chair: Bruce Wales, Payson
Secretary/Treasurer: Larry Hoffenberg, Payson
Rage Against the War Machine Rally February 19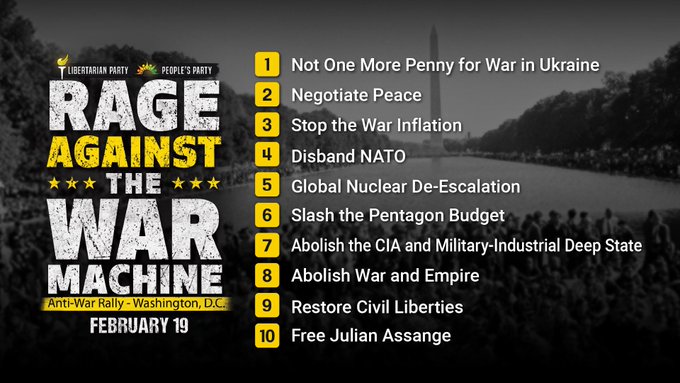 Join us at the Lincoln Memorial at 12:30 pm on Sunday, February 19th, on the anniversary of the Ukraine War and President's Day Weekend, to Rage Against the War Machine! Veterans, speakers, rock musicians, comedians, and more. After the rally, we'll march to the White House and deliver our demands to Warmonger-in-Chief Joe Biden. Event details.

2023 2nd Amendment Rally February 18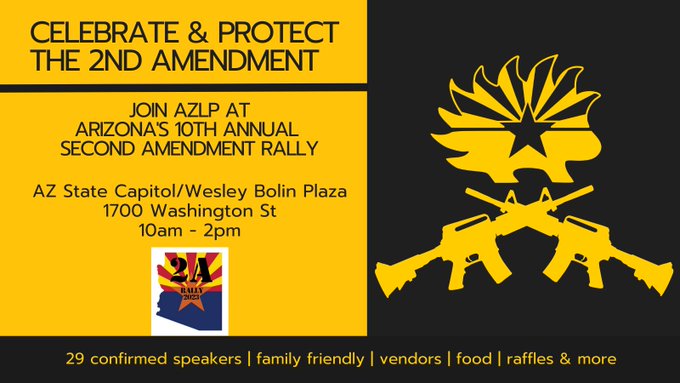 Your attendance is requested! Join the Arizona Libertarian Party and many other 2nd Amendment supporters at the 2023 2nd Amendment Rally!
Saturday Feb 18th
Wesley Bolin Memorial Plaza, Phoenix
10am to 2pm
Event Details:
https://2ndamendmentrallyaz.com/?fbclid=IwAR2CBX_0lbbgyqcCUYggzKFWybiRfY02Pb9oJU1VdWLfQPni9_wahb7Cma4